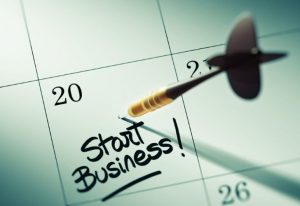 Don't let the size of this town fool you, though it is small and home of only around 131,000 people, it is mighty. Not only is there a world class university that creates, produces, and moulds a plethora of new talent, but the city is also known as the hub of activity in the realm of new and impressive technology that is untouched by any other UK town. The two (i.e. the university and the hustle and bustle of high-tech industry) go hand in hand as the university helps create brilliant start ups and entrepreneurs.
It goes without saying that because the town has this entrepreneurial spirit, there is a wide range of top tier support and assistance available for all. These services help the industry to thrive. There are facilities and equipments that are world class, there is also a plethora of mentors and experts and there is also money and investors. These three things combined together make it a great place for you to start and grow your business.
If the resources and support isn't enough, look at Cambridge on a map, because in addition to a booming high tech industry, Cambridge is just a hop, skip and jump north of the busy London, and only a short drive (approximately 30 minutes) from the nearest airport. There is public transit, trains, and roads that offer higher than average speed limits to ensure that your business is accessible and that you are close to consumers, stakeholders, resources, etc.
Overall, there are countless reasons that you should consider starting a business in Cambridge, especially as a female entrepreneur in the high tech world. The opportunities are there and have continued to grow in size and scope over the last decade or so. There are lots of opportunities and resources that will help make your business both successful and sustainable.